We would like to introduce our 14-day Eastern round tour to you. It is not a very common tour which makes it a non-commercial one. However, we guarantee the great time and experience. History, mosaic of cultures and religions, well-dressed in mosques, Orthodox churches, Catholic churches, Asyrian churches, synagogues of Jews are ready to reveal all their beauty, inside glow and warmth.
Some of the places, which are the highlight of the tour, are Mount Nemrut, Gobeklitepe. Also, the Holy Cross Church in Van Lake, Ani Ruins in Kars… These are all important sights which are in the UNESCO list.
Natural beauties, historical places, legends, religion will be our constant companions. Ones that will tell us the stories of mountains, lakes, monasteries.
We will follow the story of Christianity by visiting many holy places such as the birthplace of St Paul in Tarsus, St Peter Church which was the earliest church of Christianity. We can easily say it is a pilgrimage tour.
Let me share a secret with you. This is not the only tour we can offer you and not only in Turkey. What about customized Sofia city tours in Bulgaria?…
Here is the itinerary for our eastern round tour day by day.
Day 1 Istanbul – Adana – Tarsus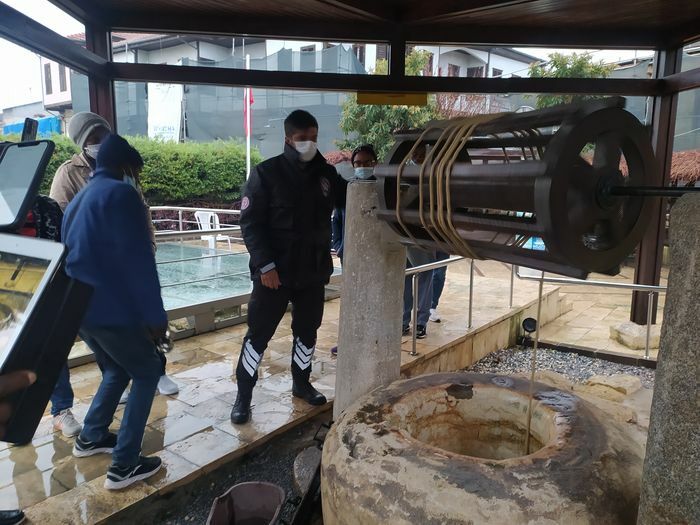 We leave Istanbul for Adana by plane. At Adana Airport we will have our driver waiting for us ready to drive us to Tarsus which is only 40 km away. Tarsus was the scene where Mark Anthony and Cleopatra first met. People also know it as the birthplace and hometown of St Paul, the Apostle. There we will visit the Ancient Road which was built during the early Roman period in 1st century AD.
Christians know St Paul as one of the most important and influential figures of Christianity. He was born into a rich family in Tarsus. At the starting point of the Old Tarsus Houses, right next to the Ancient Road, is located one of the promised important sights of the UNESCO List. This is St. Paul's Well. It is one of the most important places for Christians and those of them visiting the place find it a very good thing to have their baptism ceremony with water from the well.
Another characteristic of Tarsus are its unique old houses which have strong and difficult atmosphere.
We won't miss the Church of St Paul which was built in the 5th century AD. Although it later became a mosque, this church still has Christian religious frescoes.
Back to Adana. Once there we will pay attention to the oldest bridge in the world still in use, Taskopru (Stone Bridge). It was probably built in the first half of the second century AD. The bridge has been the transit point of caravans, armies and rulers travelling from Anatolia to the south and east.
Dinner and overnight in a hotel in Adana.
Day 2 Adana – Antakya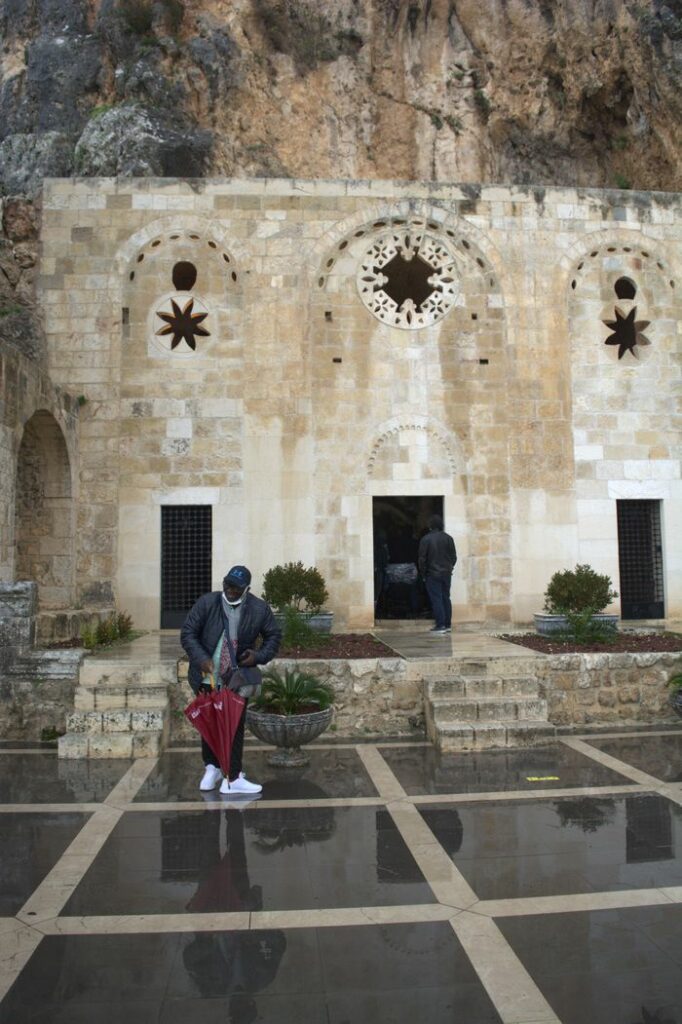 In the morning, after breakfast, we will drive to Antakya (Hatay). Antakya is the capital of Hatay Province. It is famous for being an important centre of early Christianity, with some of the first non-hidden churches. There we will visit one of the oldest churches of Christianity. This is the Church of St. Peter where Christians could openly call themselves Christians for the first time. As of today's Antakya, it is a multicultural place where prayers in many different tongues can be heard. Antakya is also famous for its cuisine. So, our 2 days in Antakya will be a kind of culinary and historical tour.
While we are in Antakya we will visit Antakya Archaeological Museum where you can see the magnificent Byzantine mosaics. A few more places we will see as well and these are Anatolia's first mosque Habibi Neccar Mosque, the Catholic Christian Church, the Armenian Church. Also the Jewish neighbourhood, the Greek neighbourhood, the Orthodox Church and Old Antakya Bazaar.
Overnight in Antakya.
Day 3 Hatay Samandag – Vakifli Village – St Simeon Monastery
That day we will devote to Samandag, which is a district in Hatay Province, to see all important historical sights. We will also drive to the nearby Armenian village of Vaklifi and last but no least, of course, will be the St. Simeon Monastery.
In Samandag we can see the end of the Mediterranean Sea. Then, the Vespasianus Titus Tunnel. Shortly, the Titus Tunnel, which is a magnificent ancient structure that 1,000 slaves constructed to prevent floodwaters in the area. Of course, the Besikli Cave, which is right next to the tunnel, ready to show off with its particular architecture and decoration.
Next is a visit to the only remaining Armenian village of Vakifli. It is quite an ecological village with healthy organic agriculture.
Moses' 3000-year-old plane tree.
And St Simeon Monastery which was built in honour of Simeon Stylites the Younger who started living on a pillar at the age of twenty.
Dinner at one of the most famous and delicious restaurants of Antakya. Overnight in Antakya!
Day 4 Antakya – Gaziantep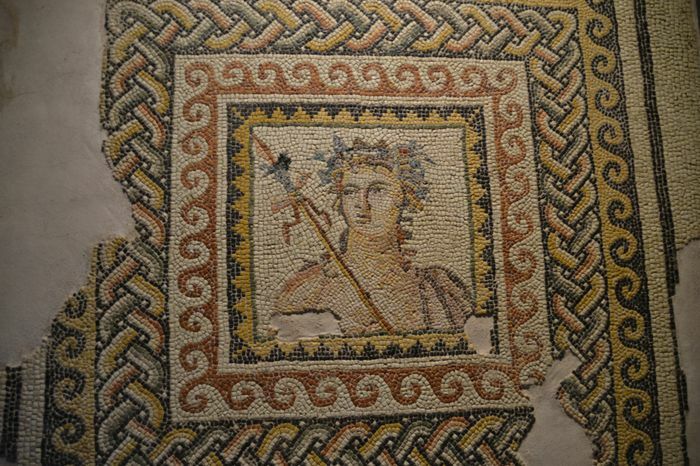 After breakfast we will leave Antakya for Gaziantep. Gaziantep is the sixth most populous city in Turkey and one of the things that it is famous for is its cuisine. Due to that, we call this city 'the city of Baklava'. Due to the city's contact with many ethnic groups and cultures throughout its history, we may define Gaziantep as a diverse and interesting city. Not only will we enjoy the delicious Gaziantep dishes, but we will also see many historical buildings.
Mosaic Museum – what is dominating in the museum and can be easily seen from all floors is the Statue of Mars. Mars is the god of war and spring. It is one of the most important items in the museum exhibition. Another thing that we can see is the mournful expression of the Gypsy Girl Mosaic within a mysterious, labyrinthine room.
Gaziantep Grand Bazaar, Mosques and back streets with local museums in the Old City are on our list of interesting places as well.
A dinner in a local restaurant to taste the delicious local food. Overnight in Gaziantep.
Day 5 Gaziantep – Halfeti – Rumkale – Harran – Sanliurfa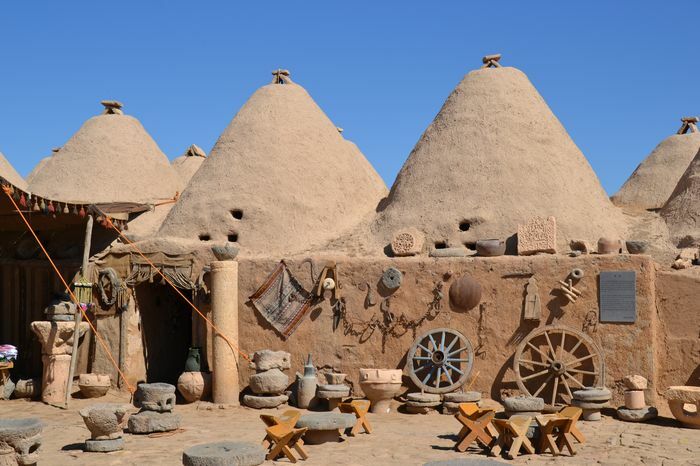 After breakfast we will leave for Sanliurfa. That is our last stop for the day. Before we reach Sanliurfa, though we will visit several places.
Zeugma Ancient City settled by Euphrates river. It is a very important historical sight to visit. There have always had inhabitants since the prehistoric era. The city managed to establish its place as one of the greatest cities in Anatolia through its position over both land and river transportation at different periods throughout history. Zeugma is on the UNESCO Tentative list of World Heritage Sites with its historical culture and cultural heritage.
Follows a boat trip on Euphrates River by the villages of Halfeti and Savasan. Most of the houses, the mosque's minaret are submerged under the Birecik Dam waters.
Rumkale (Roman Castle) is one of the most significant places in the history of Christianity. It was also the home to many civilizations throughout history and it is said that John, an apostle of Jesus, lived there during Roman times. It is as well known to be a place where the copies of the Bible were reproduced by John, who did it in a rock-carved room confidentially. Rumkale bears the traces of Urartian, Babylonian, Sumerian, Seljuk and Ottoman civilians.
Next, we will drive to Harran Valley where we will see the conic Harran houses. Harran is one of the oldest settlements and is believed to have the earliest university of history. The ancient city dates back to 3000 BC when an early king or mayor of Harran married an Eblaite princess, who became the Queen of Harran. After we visit some historical buildings, we will drive back to Sanliurfa.
Overnight in Sanliurfa.
Day 6 Gobeklitepe – Sanliurfa Museum – Balikligol (Fish Lake) – Adiyaman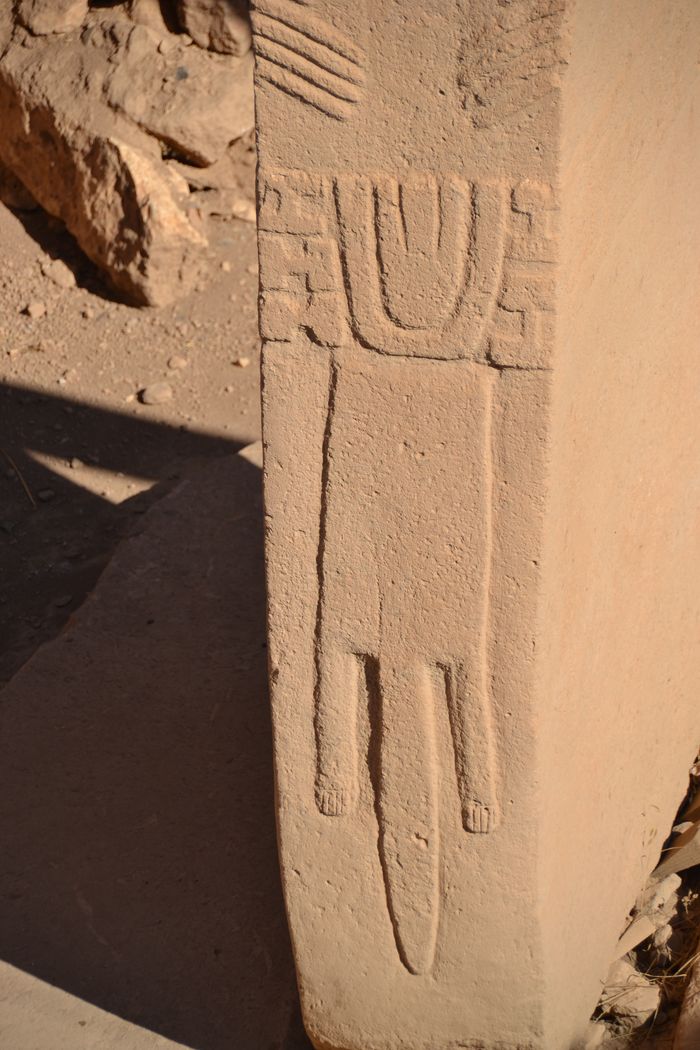 After breakfast, we will see the Sanliurfa Museum where we can see all historical pieces which were excavated and brought from Gobeklitepe, the oldest temple in the world. (Just a quick reminder about other tours we offer, Balkan tours 2022)
Sanliurfa Archeological Museum – one of the most interesting works in the museum is the 'Urfa Man'. It is considered to be the world's oldest statue. It is also the exact replica of one of the temples at Gobeklitepe. Another curious thing that you can see in the museum is the Nevali Cori. This is a cult site which was submerged by the Atatürk Dam and moved into the museum with its original stones.
Gobeklitepe (Abdomen Hill) – the first temple in the World's History. Gobeklitepe has been described as the oldest temple of the history which dates back to 12 000 years ago. It was not a settlement, a village. People had definitely not used it for domestic life but for ritual purposes. A series of huge stone structures including decorated pillars weighing up to 20 tons. Gobeklitepe symbolizes the beginning of the Neolithic Age. It is considered to be the birthplace of agriculture. In Gobeklitepe archaeologists found a society completely new to us. There are many unanswered questions about that place. It has changed the age of history. Gobeklitepe was added to UNESCO World Heritage in 2018. And 2019 was announced as the year of Gobeklitepe in World Heritage.
Balikli Gol (Fish Lake)
Urfa is one of the most mystical locations in Anatolia. We also know it as the city of prophets. Balikli Gol is another one of such mystical places. It has a story even written in holy books which explains the fight between King Nemrut and Prtophet Abraham.
After completing our program in Sanliurfa, we will drive to Adiyaman for Mount Nemrut to catch the sunset.
Mount Nemrut is home to one of Turkey's most iconic sights. This 2,150-meter peak is one of the country's UNESCO World Heritage sites and one of Turkey's most fascinating and eerie ruins. It is a national park which is famous for the antique statuary on the summit dating back to Commagene Kingdom as the largest open air museum of the world. Mount Nemrud has the biggest statue of Zeus in the world.
Overnight in Adiyaman.
Day 7 Adiyaman – Diyarbakir – Mardin
Back on the road to Diyarbakir and Mardin. On the way, we will visit Perrhe Ancient city. It was a major city during the Commagene Kingdom. Perrhe Ancient City was a place where armies, caravans and soldiers could take a break. The water flowing from the fountain still provides drinking water for residents today. Perrhe was an important place because of its location and that was like that throughout the Roman Period. Then, it witnessed a golden age. What is most interesting and fascinating for visitors are The thousands of tomb chambers and galleries in the Necropolis area of the Ancient City. The tombs are decorated with reliefs and feature sarcophagi.
Another places to stop at are Karakus (Black Bird) Tumulus, Arsemia, Cendere Roman Bridge of Caracalla.
When in Diyarbakir we will visit the Grand Mosque, Historical Castle, which is in the list of UNESCO, Hevsel Gardens, Stone Bridge.
Drive to Mardin and stay there overnight.
Day 8 Deyrul Zafaran – Dara – Mor Jakob – Mor Augin
Our day will start exploring in and around of Mardin city. It is an important city where you can see the mosaic of different cultures and different religions such as Keldanis, Catholics, Assyrians, Yazidis, Muslims, Orthodox Christians, etc.
We will visit:
Deyrulzafaran Monastery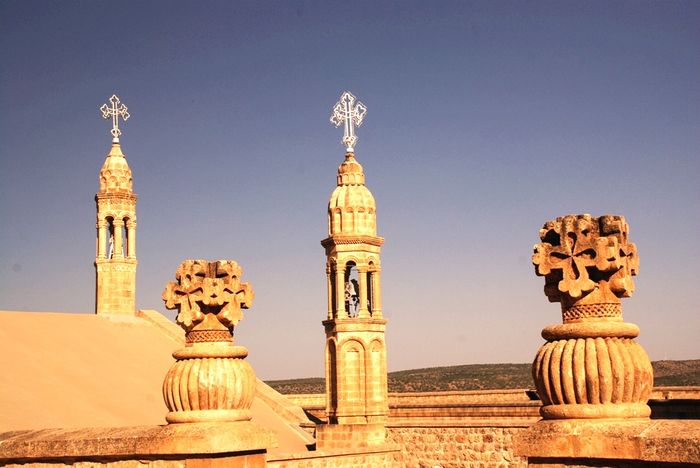 As I have already mentioned, the whole tour is kind of magical due to the places we visit. The monastery is not an exclusion. It's part of the fairy tale called 'southeastern Turkey'. The first thing that strikes you when you get closer to the monastery are its inviting energy and the yellowish stone. The meaning of the Syriac word 'deyrulzafaran' is yellow. The colour of these stones must have inspired the name of the monastery. People usually know Deyrulzafaran Monastery better by its nickname, the "Saffron Monastery". The Syriac Orthodox Monastery dates back to the 5th century and has both historical and religious importance. This was the patriarchate centre of all Assyrians in the world. The monastery was used not only for worship but also for education, and the first printing house in the region was established here.
Dara Ancient City is located 30 km Southeast of Mardin and it is one of the most glorious settlements in the region. It used to be one of the most important trade centres of Mesopotamia for centuries. The ruins of the ancient city of Dara, which date back to the 5th century AD, have been compared to the city of Ephesus in Aegean Turkey. Due to that comparison, it earned its nickname the Ephesus of Mesopotamia.
In the city, remnants of the necropolis, churches, houses, and agora can be seen. As well as the impressive water cistern situated outside of the ruins and nearer to the village centre.
Mor Jakob Monastery or Church of Saint Jacob in Nisibis, is a historic Assyrian Orthodox church in Nusaybin, southeastern Turkey. Archaeological excavations revealed that the 4th-century church building was originally the baptistery of a cathedral, which no longer exists.
Zeynel Abidin Mosque
It is a historical Mosque in Mardin Province which was built in 1159 during Zengid Dynasty for Zeynel Abidin and his sister Sitti Zeynep. They were the 13th generation grand children of prophet Muhammed.
Mor Augin Monastery
The Monastery of Mor Augin is a monastery fortress built between two mountains with stone and masonry in the region.
Overnight in Mardin.
Day 9 Mardin City Center And Its Towns – Midyat – Suryani And Yazidi Villages – Virgin Mary Church – Mor Gabriel Monastery – Mardin Old City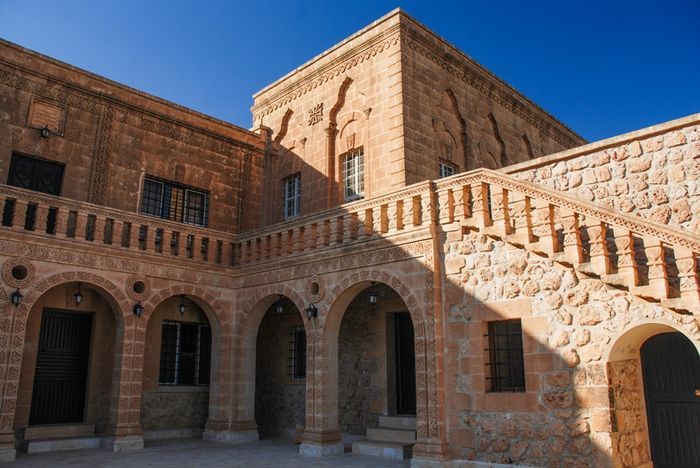 We will devote our day to the city of Mardin and Mardin Province. We will explore villages and different cultures.
Near Midyat is the Mor Gabriel Monastery – the oldest and earliest monastery of the region.
Monastery of Virgin Mary – it's in the south of the village of Anitli (locals still refer to the village by its old name Hah). The church is thought to have been built around 450 AD. Then, the Byzantine Emperor Justinian expanded it in the 6th century with additions that he made right down into the modern period.
An hour's drive away from Mardin is the charming and rustic old city of Midyat. Syriac orthodox churches exist within the old city but the highlight is an old culture house. Midyat is famous for its filigree art and Syriac wines.
In Mardin Old city we will explore the streets, complexes, mosques, churches, bazaars; Sheikh Cabuk Mosque, Zinciriye Complex, Kirklar Church, Archaeology Museum, Virgin Mary Church, Old PTT Building, Latifiye Mosque, Grand Mosque, Sitti Radviye Mosque, Keldani Church, abbaras, Kayseriyye Bedesten, Balikcilar Bazaar, etc.
Overnight in Mardin.
Day 10 Mardin – Diyarbakir – Bitlis – Tatvan
After breakfast, we will leave this beautiful city. We will drive to Tatvan through Diyarbakir and Bitlis. We are going to visit:
Bitlis – a mountainous city which is very close to Lake Van. A Byzantine Castle dominates the city. Its structure is said to have been built by the order of Alexander the Great. Bitlis definitely has its fair share of cultures come and go. The area is known for its preservation of medieval and traditional architecture.
Volcanic Crater Lakes in Nemrut Mountain, Tatvan
After visiting Bitlis, we will drive to Mount Nemrut to see the crater lakes at the top of the mountain. Nemrut Crater Lake is the world's second largest and Turkey's largest crater lake. This natural beauty was the result of a volcanic eruption on Mount Nemrut. Due to the eruption, cold and hot lakes had been formed there.
Ahlat Seljuk Cemetery – located on the shore of Lake Van in the ancient city of Ahlat in eastern Bitlis province, which is 38km away from Mount Nemrut. It is a well-preserved 800-year-old historical cemetery known for its unique tombstones with hand carving art on them. It is the largest Turkish-Islamic cemetery and the third largest Muslim cemetery in the world. The Ahlat Seljuk Meydan Cemetery has been on the UNESCO World Heritage Tentative List since 2000.
Overnight in Tatvan by the Van Lake.
Day 11 Van City Centre And Its Towns – Holy Cross Church On Akdamar Island – Cavustepe Castle – Tuspa(Van Castle)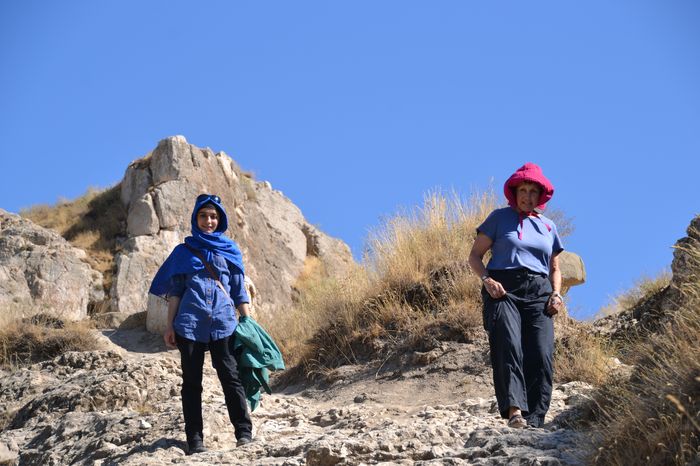 In the morning we will leave the Tatvan town and drive by the Van Lake.
On a boat we will sail to Akdamar Island, is the second largest of the four islands in Lake Van. Once there we will visit Akdamar Church (the Church of the Holy Cross). The stone relief decoration of the church is quite eye-catching. Bold reliefs surround the building and present a wide range of themes, ranging from religious subjects derived from the Bible and the Old Testament.
Cavustepe Fortress is located on two hills at the end of Bol mountain. It is approximately 1 km long with strong walls and two ditches carved into the rock from the east and west to protect it. The castle consists of two parts: "Upper Fortress" and "Lower Fortress". There is a temple there dedicated to the Urartian chief deity. There is also a palace section, associated storage rooms and workshops, and a second temple dedicated to the god Irmushini. The cuneiform construction text is located to the left of the entrance of the temple.
Then, we will visit Tushpa Castle to watch the impressive sunset over Van Lake. This castle was built 3300 years ago by Urartian king Sarduri.
We will enjoy two symbolic things of Van city – Van Cat House and Savat Silver House.
Overnight in Van.
Day 12 Van – Muradiye Waterfall – Tendurek Mountains – Dogubeyazit – Ishakpasa Palace – Mount Ararat – Igdir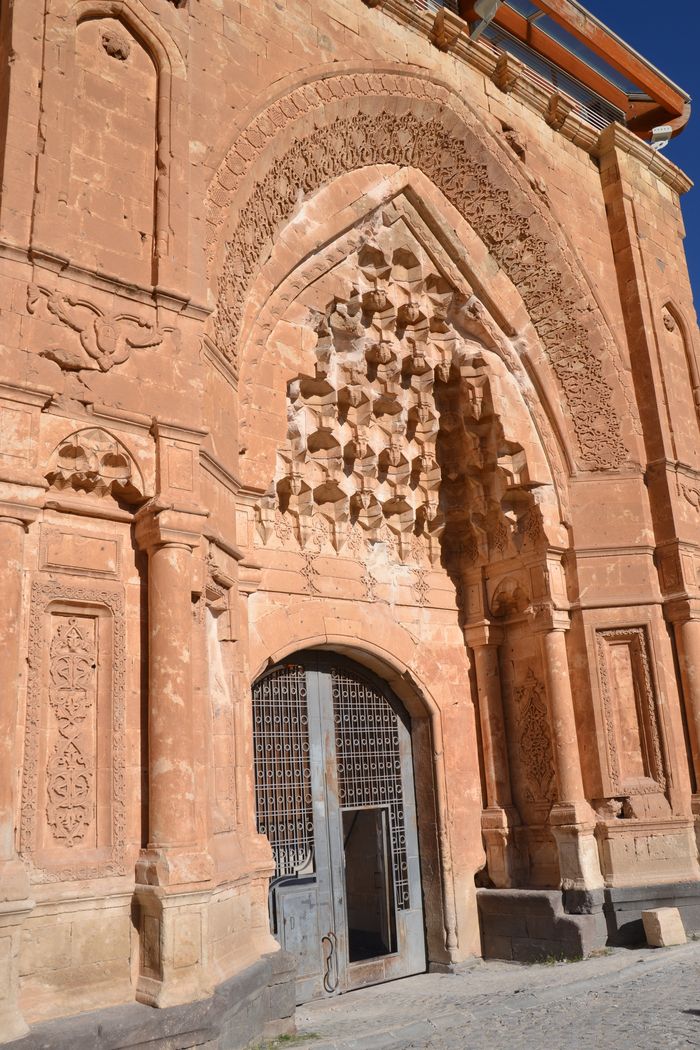 In the morning we will leave the hotel and drive in the direction of Igdir. On the way we will visit several places that will grab your interest.
Muradiye Waterfalls and Pearl Mullet (Inci Kefali) – the magnificent view of the lake is fascinating in summer and spring as well, not only with its waterfall view, but also with its natural wonders, flowers and green surroundings. It is characteristic for the waterfalls that in May and June certain kind of fish, pearl mullet start to swim upriver through to Muradiye Waterfalls for laying eggs. Pearl mullet or inci kefali in Turkish is unique and endemic fish which can be found only in Van Lake. Van Lake is the largest lake of Turkey and has carbonated, salty water due to its volcanic origin. During may and June, these fish start to swim upriver through to Muradiye Waterfalls for laying eggs.
We wll see Tendurek Mountains. This is a shield volcano located between Agri and Van cities. The elongated volcano rises 1,800 m above the Doğubeyazıt plain, south of Mount Ararat.
Ishak Pasha Palace in Dogubeyazit
Ishak Pasha Palace is more of a complex than a mere palace. The palace has been the second administrative and most famous and impressive campus after Topkapi Palace in Istanbul. It was built on a hill at the side of a mountain in 1784. It is one of the most distinguished and magnificent examples of the 18th century Ottoman architecture and is very valuable in terms of art history. The characteristic of the palace is in its mixture of Ottoman, Persian and Seljuk architectural styles. Many writers and poets mentioned about the amazing sunset and sunrise panorama from Ishak Pasha Palace.
Mount Ararat and Noah's Ark. Mount Ararat is a snow-capped compound volcano in the east of Turkey. It consists of two major volcanic cones: Greater Ararat and Little Ararat. Greater Ararat is 5137 m high and Little Ararat is 3925 m high. Both of them are the result of eruptive volcanic activity. They do not retain any evidence of crater, but have well-formed cones and fissures on their flanks. It is believed that Noah's Ark came to rest at the slopes of Greater Mount Ararat. It was opened as a National Park to everyone.
Overnight in Igdir.
Day 13 Igdir – Reinbow Hills – Kars Ani Ruins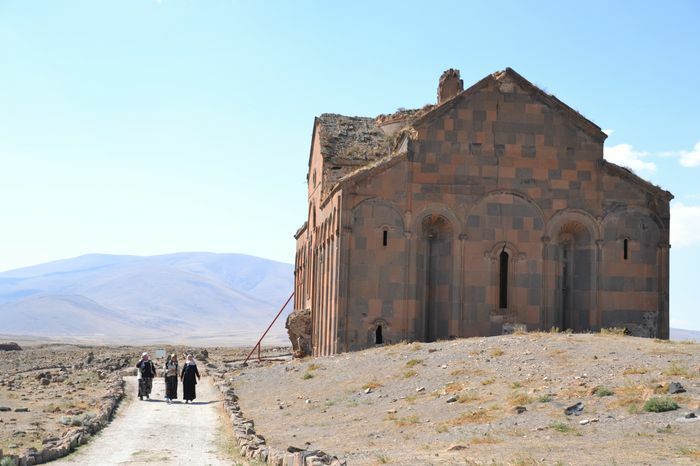 Igdir is the capital of Igdir Province in the Eastern Anatolia Region of Turkey. It has a microclimate and is very famous for its apples and golden apricots.
Rainbow Hills in Igdir attract foreign visitors as well as nature lovers, athletes, and photographers with its vibrant beauty. With their various sizes and colours of brown, green, yellow, purple, and white, the hills of Igdir resemble a paint palette.
Ani Ruins – once the Ancient City of Ani, due to its geographical and strategic location, held economical and political power. Ani Ruins is located on Turkey's border with Armenia. The remains from the once rich and magnificent city Ani, were included in the UNESCO World Cultural Heritage List in 1996. Armenian, Georgian, Seljuk and Byzantine cultures meet there. Not only that but it had welcomed many different types tribes and religions as well such as Fire Nights of Zoroaster, Christians, Muslims. The first Turkish mosque built in Anatolia is in these lands. Ani is also known as an important centre of faith. The studies carried out so far in the Ancient City of Ani have identified nearly forty churches and chapels, known as the City of thousand Churches.
Overnight in Kars.
Day 14 Kars – Istanbul
Our last day is going to be an easy one. After a late breakfast, we will visit the historical sights in Kars city centre.
In the afternoon we will fly to Istanbul.
It's a long, very informative and full of beautiful moments tour. You will be impressed once again with Turkey.
Do not hesitate to contact us.