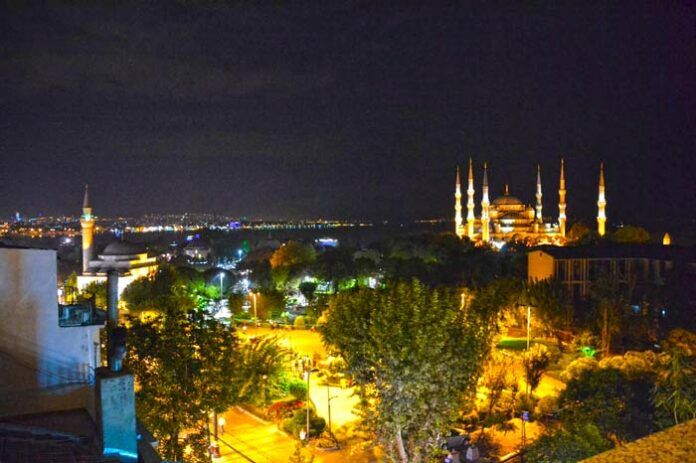 Private tour Istanbul – Night Istanbul
Private tours Istanbul, Istanbul the endless story. A story because when told to you or you lived it yourself, you are ready to hear it again and again. Why an endless!? Istanbul is endless culturally, historically, spiritually. Endless with its places of interest, its entertainment, nightlife. Being old and carrying the burdens of great empires, Istanbul is full of unusual stories. You cannot feel bored there. Always something to do in Istanbul during the day or at night. All you need is the spirit of an adventurer, good mood and good energy. The rest is the cosmopolitan city.
Most of you, surely, have visited Istanbul during the day. Not only once, I know. Of course, I am not surprised. The city is not a place that reveals itself for a day or two. It takes more than that. Just like Bosphorus Istanbul, despite the disrespect people sometimes show to it, the city doesn't stop being intriguing, charming and exciting. Jump into that endless source of information and entertainment called Istanbul and live it to the fullest. It's definitely worth trying getting to know Istanbul better and better.
Nightlife in Istanbul
Our night private tour Istanbul will start from Kumkapi (in Turkish it means 'sand gate'). It is a quarter famous for the fish restaurants and it is full with local people especially at weekends. As an attraction centre for locals, it also attracts tourists who like to see the real Turkey. Kumkapi is centered on a small square where six streets meet.
Firstly, we will start our night with an early fish dinner in Kumkapi for two reasons: first, it gets so crowded and second, we have more places to see after the dinner.
Of course, as we are the company that makes tailor-made private tours, if you wish, we can arrange a night for you only in Kumkapi. You can see how interesting Turkish entertainment can be. Also, if you are interested in Turkey in general, Turkey sightseeing, please contact us.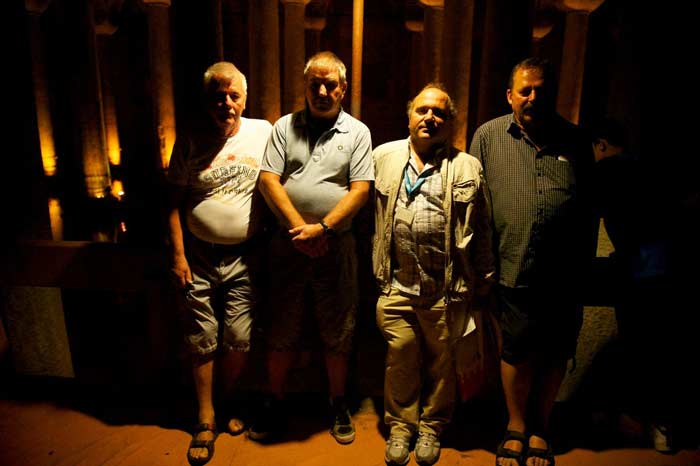 Secondly, we will stop at Beyoglu, "Pera" in our private tour Istanbul. Pera means 'the other side' in Greek. When Istanbul was Constantinople, non-Christians were living in Pera. When Constantinople became Istanbul, it became a non-Muslim area. In Ottoman times, without speaking French, you couldn't communicate in Pera. In short, it had always been an entertainment centre as it is now. We will wander down the Istiklal Street and visit a couple of bars and cafes. We are not mentioning the names of the places because we always pop in different places. A walk on Istiklal Street means time spent nicely. No doubt about it! Istiklal Caddesi (Independence Avenue) is the heart of Beyoglu, the more modern district of Istanbul built during the 19th century.
The street is the most popular strolling, shopping and snacking one. It is now reserved for pedestrians, lined with boutiques, cafes, consulates, restaurants, galleries, cinemas and banks. When 19th-century travellers spoke of Constantinople (Istanbul) as the Paris of the East, they were thinking of the Grande Rue de Pera (Istiklal Caddesi). Also, of its half-European, half-Asian culture. Do you already feel tempted to feel the spirit of the avenue?
Although I'm talking about Istiklal street in our Nightlife Istanbul tour, that doesn't mean we are not walking on it and enjoying it during our daily tours. This is a place you cannot simply pass by. It is always busy with both locals and visitors to Istanbul. Then we add the vintage tram that traverses the length of the street and brings nostalgy. We get the perfect reason to show Istanbul the deserved respect.
Bosphorus and Reina
The final stop of private tour Istanbul will be Reina, the most sophisticated night club of Turkey. It is settled on the Bosphorus. While you are enjoying the music and the drinks, you can also enjoy the magnificent view of Bosphorus and Asia. The famous night club is in the neighbourhood of Ortakoy. The name Ortakoy means 'middle village'. It was in the middle of all different religions and nations – Muslim, Jewish, Orthodox and other Christian ranking. Turks, Greeks, Armenians and Jews all lived there nicely and in harmony. For the daytime it is nice to have a Turkish coffee on one of the rooftop cafes with the breeze from the Bosphorus. Night time Ortakoy is the place of baked potatoes, nice beer and a tequila shot in Reina. As Reina is such a popular night club you can never know how many famous Turkish people you can see there.
Be ready for interesting encounters. Endless stories to tell friends. Stories not only from Reina, the night club. These can be tales of people you made friends with. Tales of places that tickled your imagination. Smells and flavours which kept you awake bringing images of people, sites… Bringing memories back. Istanbul has the power of being captivating, challenging, recharging.
Trust Istanbul with its good and bad sides. Visit it. Contact us and we will be there for you to make you experience all I am writing about.