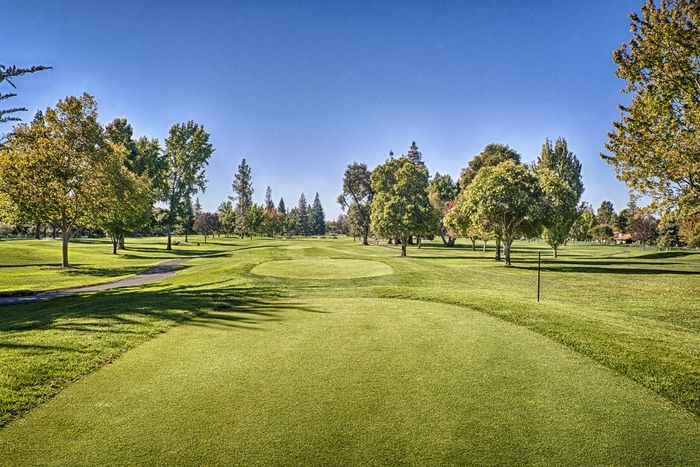 Sightseeing Turkey – Vita Park Golf Club
Turkey is a country that can offer a memorable holiday. Sightseeing Turkey is history, seaside holidays, sporting fun.
Whether you are someone that likes to do sport for fun or you like to be a professional, there are numerous sports in Turkey that you can choose from. You can go for team sports or more individual ones.
What we like to introduce to you is golf in the lovely seaside resort of Bodrum.
There is the Vita Park Golf Resort that opened the first, Milas course, of two on July 11th 2008. It's an 18-hole course. It's a par 71-hole on 5,850 metres located next to a protected salt lake, Lake Tuzla. Like mentioned earlier, it's the first course of two planned for the resort in that region.
Why to choose Vita Park Golf Resort?
Firstly, it offers all the charm and challenge of a traditional course. Secondly, it has the features that remind of the best Scottish links courses. The resort reveals people's respect and passion for the game. It shows a great commitment to excellence. Also, the desire a place with the best possible conditions for an excellent game, to be built. In addition, the resort of Bodrum itself is impressive. It is a place that has to be on your Turkey sightseeing list.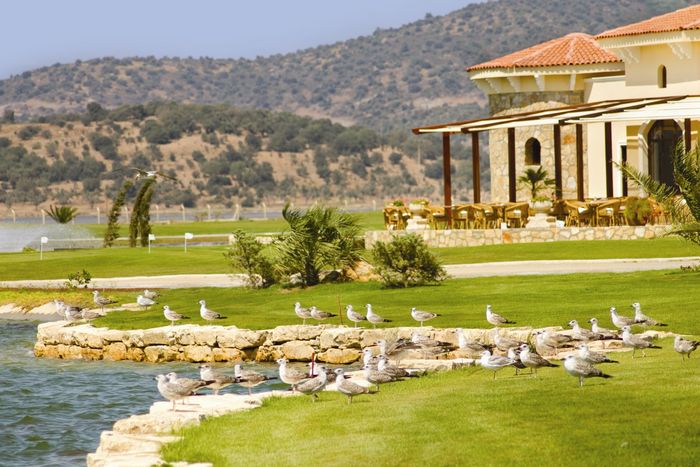 Vita Park Golf Resort uses Paspalum grass, a species that requires irrigation only every two to three days, for three to five minutes. This represents about one-third the requirement of Bermuda grass and one-sixth the requirement of typical lawn grass and once it is established, Paspalum grass will even tolerate seawater.
Vita Park Golf Resort's second 18-hole course, the 6480-metre Halicarnas par-70, opened in 2011. With topography reminiscent of some of Arizona's dramatic courses, the Halicarnas par-70 includes a private driving range and native landscaping with waterfalls and creeks.
Tour One in sightseeing Turkey Bodrum
In this guided Turkey tours of ours, we will pick you up from your hotel with a luxurious vehicle and drive to Bodrum (20 km from Regnum Golf & Country Club Bodrum, 10 km from Bodrum Golf & Tennis).
The tour will start with walking along the bar street of Bodrum, which is 1.2 km long. It is also full with gift shops. We will visit Bodrum castle, which was built by St John's Knighthoods during the Middle Age. Even we will be able to see nice marble columns used as stone in the wall from Halicarnassus Mausoleum (one of the seven wonders of ancient time). The castle is also an underwater museum.
Then, we will drive to Halicarnassus Theatre and the City Wall.
We will go back to your hotel.
Tour two
This suggestion is different. Again we will pick you up from your hotel with a luxurious vehicle and drive you around the Bodrum peninsula.
We will have a panoramic view of Bodrum centre, go through Gumbet and Bitez, these are neighbourhoods very close to Bodrum. In Ortakoy we will have a refreshment stop and walk around.
Another visit we will pay is to Akyarlar and Turgutreis. From Akyarlar you will have a really close look to the Greek Island of Kos. It is so close that you have the feeling that you can dive into the sea and swim. After Turgutreis, we will carry on to the north part of the peninsula. Gumusluk will be the place where we will have fish lunch. We will walk to the Rabbit Island afterwards.
The last stop will be Yalikavak. It is also so famous among the high society world. If you are willing to and if we have time, we can also visit the Greek village of Kayakoy.
Going back to your hotel.
Tour Three
Contact us and maybe you choose our third offer.
We will pick you up from your hotel with a luxurious vehicle and drive to the port. After sailing on a boat for 40 minutes we will be at the Island of Kos. The island is also known as the Island of Hippocrates. We will have a nice city tour and we will see the tree of Hippocrates.
On the boat again and back to Turkey.
Drive back to your hotel.