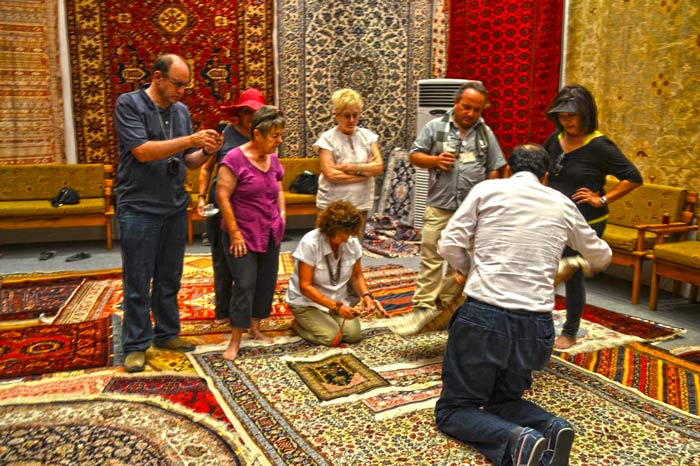 Turkey sightseeing – how many people live in Turkey
It's always interesting to know facts about a country. These are, usually, official language, culture, population. After we learn about these, the more specific details come such as history, culture. It's not different with Turkey. It's a huge country and it deserves attention. Turkey sightseeing reveal the best and most important places to be seen in Turkey. It also talks about the people that live in Turkey.
Apart from the demographic side of things, it would be of great enjoyment to know some facts about the people who live in Turkey.
The population of Turkey mainly comprises of Turkish people. They make 75% of the total population. It also has Kurdish population that makes up 18%. Of course, there are other ethnic groups that take up the remaining 17% of the total population.
It is fun how Turkish people understand time. They are very hard-working and do things precisely but they are also very laid-back. When a Turk tells you that they are on their way, still don't expect them on time. They can always stop for lunch or tea, or just to relax before they arrive.
Probably, it will be of no surprise to you when I tell you that Turkish national drink is not a certain beverage but tea. A small glass in the shape of a tulip is so inviting. Hot, red-brownish in colour, tea is the thing that symbolizes Turkey and is always there to make your stay lovelier. Turkish tea glasses have no handle like a regular Western cup. So you need to hold the glass from the top using your thumb and index finger. Tea means a lot to Turkish people. It can be considered a gesture of friendship by them.
Speaking about gestures, Turkey is a country of these. Turks love communicating and it's not a problem for them if you don't have a common language with them. Emotions and gestures are important for them. They are very warm people.
So far, interesting facts about Turks. The good news is there are more. Turkish people pay great attention of cleanliness. They keep their homes clean and tidy. And they leave shoes outside the flat or house and keep them in closets or beside the door. Their logic is to keep the dirt from the streets away from their homes.
The current population of Turkey is a little over 82 000 000 people. Back in 1960, it was 28 160 000. Since then it's been increasing gradually.
When talking about the population of a country, it's important to mention the life expectancy as well. It has also grown from the average 48.27 years in 1960 to 73.94 years in 2011.
Turkey population in Istanbul
Become part of city tours Istanbul and get to know the city better and better. You will have the chance to meet its enormous population. Istanbul is the most populous city in Turkey. The population of Istanbul in 2023 is estimated to be 15.84 million, and the urban area is 2,576 sq.km (994.93 sq. mi). Istanbul has continued to expand. It's growing constantly and the city continues to be the commercial and cultural centre of Turkey.
During 2017 Turkey population is projected to have increased by 1,359,783 people and reach 82,106,972 in the beginning of 2018. If external migration remains on the previous year level, the population will have increased by 427,960 due to the migration reasons. Turkey sightseeing – it means that the number of people who move into Turkey in order to settle there as permanent residents (immigrants) will prevail over the number of people who leave the country to settle permanently in another country (emigrants).
Population density
The population density in Turkey is 110 people per square kilometre (284 people per mi2). It is calculated as permanently settled population of Turkey is divided by total area of the country. Total area is the sum of land and water areas within international boundaries and coastlines of Turkey. The total area of Turkey is 783,560 km2(302,534 mi2) according to the United Nations Statistics Division.
Turkey sightseeing and Turkey age structure
Turkey population is equivalent to 1.08% of the total world population. It ranks number 17 in the list of countries by population. 77,7 % of the population is urban, which makes (63,803,445 people in 2020). The median age in Turkey is 31,5 years.
In 2021, approximately 23.48 percent of the population in Turkey were aged between 0 and 14; 68.14 percent were between 15 and 64 years old and about 8.38 percent were aged 65 and older.
Enough with statistics. Turkey is much more than simply numbers. It's the people, culture, history, Turkey sightseeing. It is more fun facts such as Turkish evil eye bead. It is a cultural symbol with a history of 5000 years. People use it massively in the country, especially those who bought a new car or new house or on the arrival of a baby. Turkish people use it to remove the negative energy of jealous people. Turkish people use this evil eye in necklaces, bracelets, and many other forms of jewellery.
The list of interesting and curious stories and facts about Turkey is long. Contact us and find out anything you are interested in about Turkey.